Scribbl – Scribble Animation Effect(Video & Pics)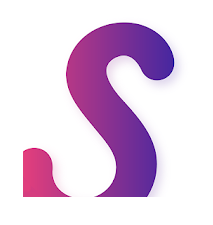 Have a boring looking image or a video? Want to spice up your social media posts with crazy animations? Download Scribbl and let your imagination take over.
NEW ANIMATIONS FOR VIDEOS IS NOW FINALLY HERE!
You asked for it and we got to work on it right away! Draw on your videos and use the inbuilt tools to add scribble animations to your videos easily. Forget the complexity involved in creating a scribble animation video in After Effects. With easy to use features and a simplified timeline along with the variety of brush and path effects Scribbl makes video animations simpler, faster and fun! This feature is currently in Beta and we are working hard to improve it and add new features based on your feedback.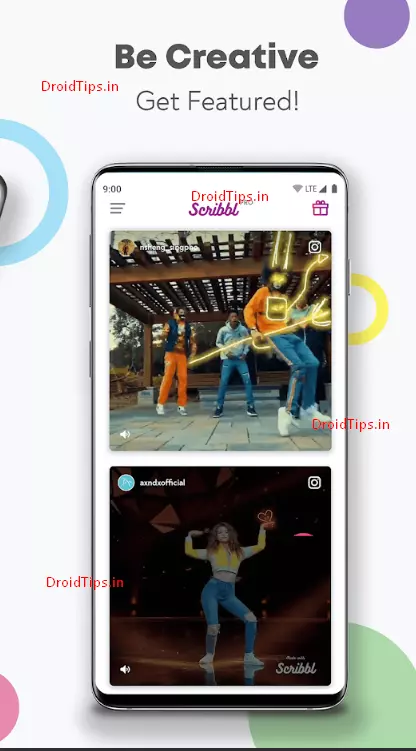 ADD ANIMATIONS TO YOUR PICS FOR FREE
Scribbl is an animation maker which allows you to draw animations on your images to achieve the Scribble Animation effect. We've simplified the process of animating your images, forget drawing frame by frame, you can easily create an awesome effect just by drawing over your picture once.
LOTS OF FREE ANIMATION EFFECTS TO CHOOSE FROM
Scribbl gives you a wide variety of tools and lets you decide which animations you want on your videos and photos. With different animation effects you have all the control on what effect you want on your pics or how you draw and setup your scene per frame on the video of your choice. Don't like an effect you've drawn? No problem, just choose the path in the layers option and edit it without drawing it all over again!
CREATE GLOW ANIMATIONS ALONG WITH OTHER ART BRUSH OPTIONS
Scribbl gives you the option to customize your art brush. Play around with different sizes and styles. Scribbl also has the cool feature of adding glow animation to achieve that awesome neon sign or lightning effect.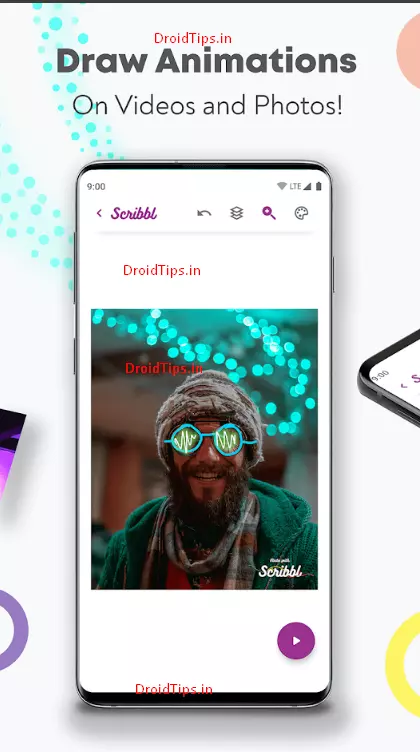 SPICE UP YOUR FACEBOOK, SNAPCHAT AND INSTAGRAM STORIES AND POSTS
Once done drawing your animation, you can export it in Full HD quality for your social media posts. Forget boring static images or videos without that extra flair for your Facebook, Snapchat and Instagram stories and posts, download Scribbl now and show off your creative side to the world with crazy animations!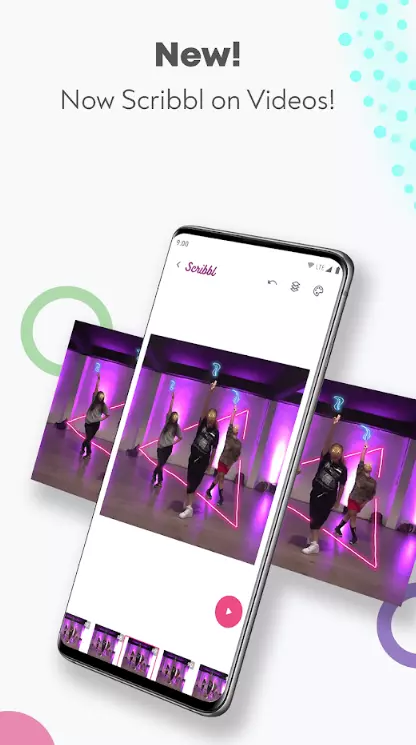 SCRIBBL PRO
By purchasing or subscribing to Scribbl PRO, you gain access to all animation effects, ability to hide watermark and an AD-free experience. More exclusive features will be added to Scribbl PRO as we further develop the app.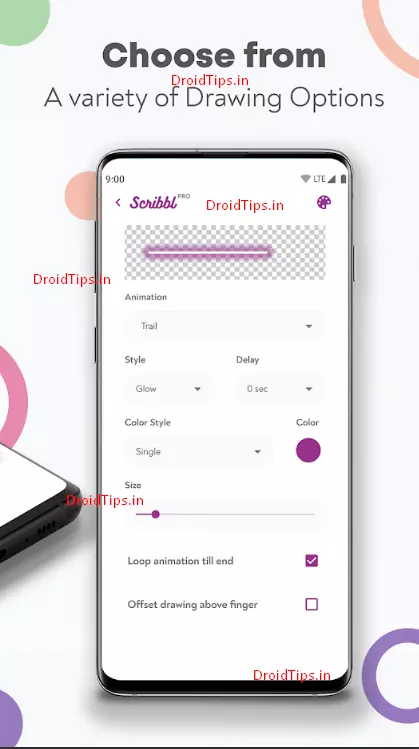 WANT TO BE FEATURED?
Share your animated video on Instagram with #MadeWithScribbl and @axndxofficial to get a chance to be featured on Scribbl's home page.
We are constantly working to add new features and improve app performance, do stay tuned for updates with new features and more animation options.
Feedback and suggestions are highly appreciated.
DM us on Instagram : https://www.instagram.com/axndxofficial/
Send us an e-mail : [email protected]
XDA Forums thread : https://forum.xda-developers.com/android/apps-games/app-scribbl-scribble-animation-effect-t3916915