Adobe Premier Pro CS 6 Video Editing Course Free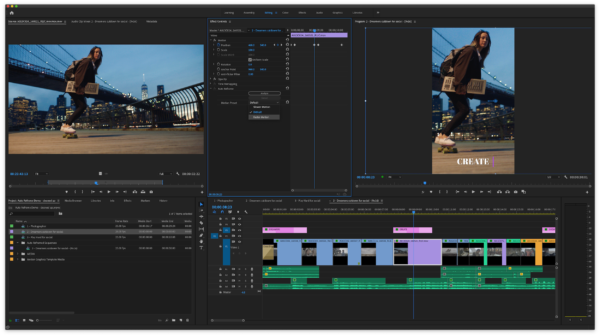 Adobe Premiere Pro

is a timeline-based video editing app developed by Adobe Systems and published as part of the Adobe Creative Cloud licensing program. First launched in 2003, Adobe Premiere Pro is a successor of Adobe Premiere (first launched in 1991). It is geared towards professional video editing, while its sibling, Adobe Premiere Elements, targets the consumer market.

Requirements
Adobe Photoshop experience is helpful but no necessary
Description
What if you could edit your video with Premiere Pro? This course will teach students how to edit videos using Adobe Premiere Pro CS6. The course provides an overview of the video editing workspace, importing files, editing tools and exporting the final video. The course is for beginners and covers basic video editing skills and shortcuts that are useful when using Premiere Pro. The skills in this course can be applied to newer versions of the program.